Information: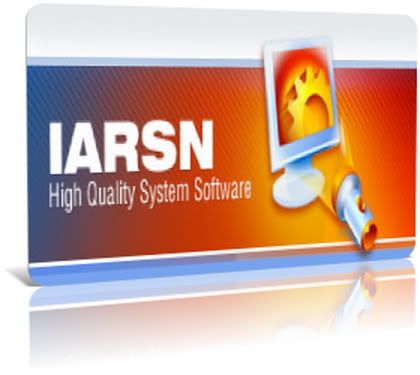 TaskInfo 10.0.0.336 | 2.9 MB
TaskInfo - This powerful system tool that combines the functions of a manager's processes and programs to display system information. This program allows you to monitor all the processes running on the system CPU usage (or more), the use of memory, open files and paths to the libraries for the loaded DLL, actions that are executed from the command line, network connections, etc. .
TaskInfo shows everything your heart desires: CPU utilization, the percentage of the swap file is full of information about open files, drivers, processes, active network connections, and much more. The utility allows detailed monitoring of individual processes in the system. This program - just the perfect tool to clarify and search for suspicious processes, such as viruses or Trojans.
TaskInfo is a poweful utility that combines and improves features of Task Manager and System Information tools. It visually monitors (in text and graphical forms) different types of system information in any Windows system (95, 98, ME, NT 4.0, 2000, WinXP 32 and 64 bit, Server 2003 32 and 64 bit, Vista 32 and 64 bit. , Server 2008 32 and 64 bit), Windows 7 and Server 2008 r2 (32 and 64 bit) in real time. Click here to see large screenshot of
TaskInfo
main window.
TaskInfo shows information about all running processes and threads including ring0 VxD threads.
Information about each process includes:
* Most of the Processes that want to be invisible like worms, keyloggers and other spy software
* All threads (with details including Thread Start Address and Call Stack with Symbolic Information if possible)
* CPU usage (multiple CPU supported)
* Memory usage
* Scheduling rate
* Path
* Opened files and handles
* Loaded modules (DLLs etc.)
* Command line
* Environment variables
* Version information
* Connections
* GDI Handles
* Search File Information on WWW
* Information about Services in Process
* State of Digital Signature
* And more!
TaskInfo also shows detailed system information:
* Total CPU usage (multiple CPU supported)
* Total memory usage (physical, virtual etc.)
* Total number of processes and threads
* Thread switches and interrupts rate
* Read / write data rates on disks
* Modem connection speed (if present)
* All opened files
* All opened drivers
* All Win32 and Kernel Services
* All opened UDP, TCP / IP connections
* All opened RAS, VPN and Dial-Up connections
* Network client / server data rates
* OS and CPU details (see below)
* And more!
Operating system detailed information includes:
* OS type (Windows 98, XP etc.) And version
* Time from system start
* Computer's network name
* Logged-on user name
* Windows / system directory (folder) on disk
* Host name
* AC / Battery status (if present)
* And more!
10.0.0.336
TaskInfo
Release 01-May-2012
Now
TaskInfo
is "Free for personal non-commercial use". Check Corresponding "CheckBox" on "Help / Set Registration Information Dialog" if you really use it for "personal non-commercial use". :)
Convert
TaskInfo
to Unicode Version. Drop support for Win9x.
Add Experimental support for Windows 8 on platforms x86 and x64
Change Graph Sensor Tip. Show Data and Time under Cursor.
Show Current Data Values ??on GraphSensor Averaged.
Add Compressed View Mode for GraphSensors (10 times large Intervals)
Add "Create Dump File" for Selected Process.
Add IPv6 support. Show IPv6 TCP and UDP Connections.
Add Registration Date to About Dialog.
Make large Maximum number of samples of GraphSensor from 1000 to 4000. So it will be suitable for most Displays.
Optimization. Do not try to find Process Owner Name after some time of errors.
Optimization. CPU Usage for Modules and Thread Tabs.
Correct BUG during installation / update / uninstall. Installer can not exit
TaskInfo
when
TaskInfo
shows some dialog like Notificatio about new version or Configuration.
Correct Bugs in "Search Strings in Process" Processing for 64 bit Processes.
Correct BUG. Flush File Cache does not work correctly under Restricted or Non Admin User. Disable Menu Item.
Correct BUG. In some cases only part of Information Report may be saved to File or Clipboard.
Correct BUG. In HTML Report problems with Navigation in Browsers other than IE.
Correct BUG. In some situations, while selected Process Modules or Thread Tabs,
TaskInfo
can hang.
Correct BUG. Incorrectly show information about Mapped Files on Modules Tab on 64 bit systems.
كود:
http://lumfile.com/9xh78hk36u3v/TaskInfo.10.0.0.336.rar.html